The large lock at the Ballard Locks is closed for its annual cleaning.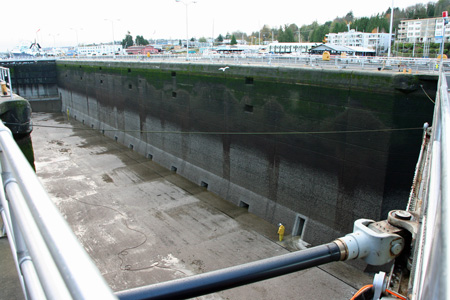 The view from above, taken in 2009
Each year the Corps of Engineers "de-waters" the locks, which is the official term for letting the water out, to scrape barnacles off the walls and make sure all the mechanical systems are working properly.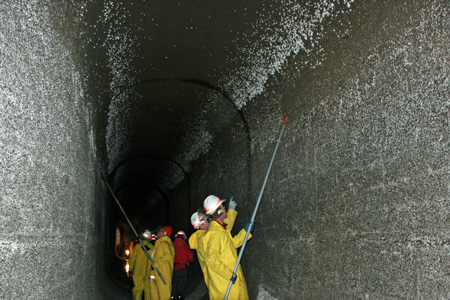 Barnacles being scraped in a filling conduit. Photo from 2009
The large lock will reopen on November 22nd. The small lock will remain open for boats.