Each year the Corps of Engineers "de-waters" the Ballard Locks, which is the official term for letting the water out, to scrape barnacles off the walls and make sure all the mechanical systems are working properly.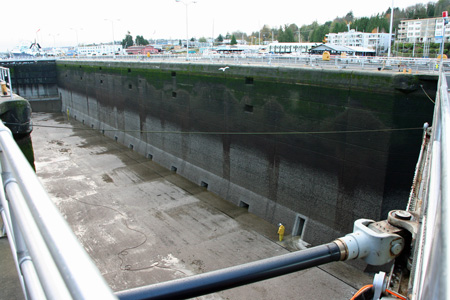 This morning I had the opportunity to climb 55 feet down the scaffolding to the bottom of the large Lock and see the structure from a rare point of view.
Here's a short video clip (above) taken inside to give a sense of perspective.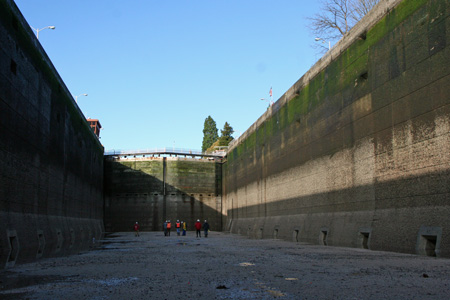 Dru Butterfield, the Natural Resource Manager at the Locks led the tour. He took the small group into the filling conduits, or tunnels, along the side of the large locks, where volunteers are busy scraping barnacles off the walls. The sound of the scraping is deafening and the smell is eye-watering.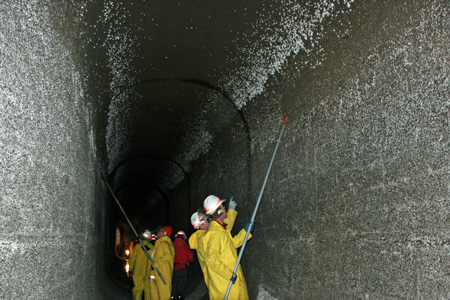 "The reason we hand-scrape barnacles is because we haven't found a way to mechanically remove them that is more efficient than scraping them," Butterfield says, "and we haven't found any chemical that we can use that isn't hazardous to the fish."
Here's some video above of the scraping in the filling conduit. (It's a little loud. Make sure your audio is turned down before playing.)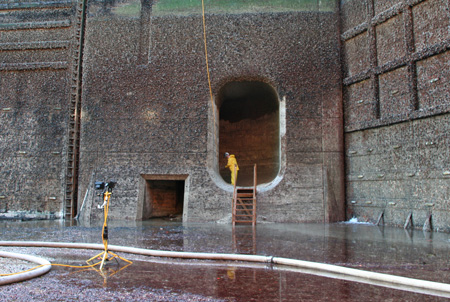 It's important for the barnacles to get scraped each year so juvenile fish don't get de-scaled or injured as they make their way to the sea.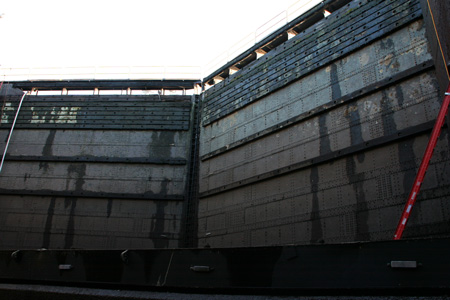 On the other side of those gates is 45 feet of fresh water pushing hard to get into the empty space where we're standing. Thankfully the gates don't budge.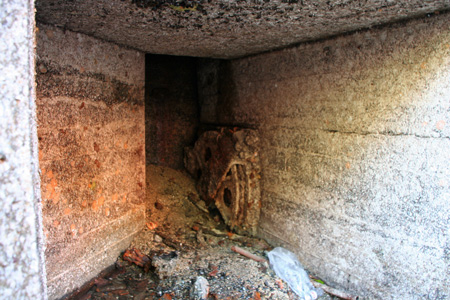 When the Locks were first built back in the early 1900's the gates used pulley systems. With the water gone, we got a glimpse of the old pulleys.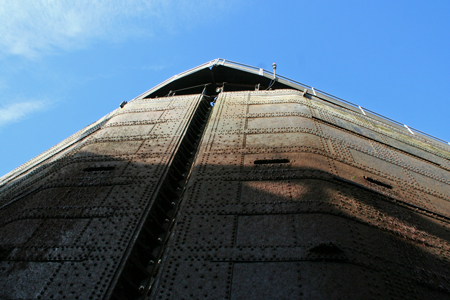 The Locks will be "de-watered" until November 25th.