We drove by the entrance to Gas Works Park a little after 10 this morning.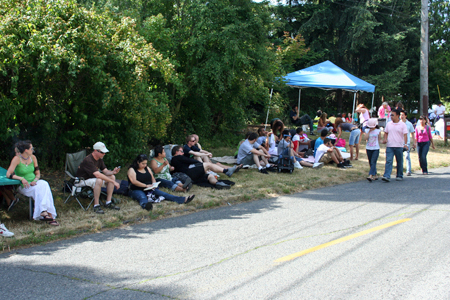 Lines were already forming at the entrances in preparation for tonight's Chase Family Fourth fireworks show. Organizers are expecting as many as 50,000 people — 15,000 more over previous years due to the cancelation of the Elliott Bay fireworks show. Traffic jams in the area are expected from the afternoon hours all the way until 1:30 in the morning.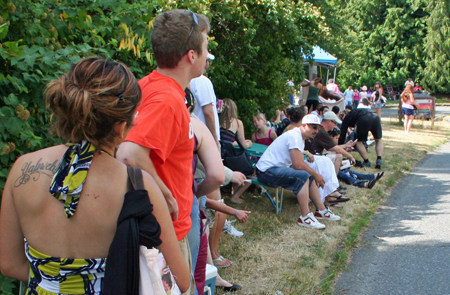 Boat traffic is expected to increase at least 30 percent on the Lake Union for the event, but the Ballard Bridge will not open for boaters from 9 p.m. to 1:30 a.m.
If you shoot some fireworks photos tonight, send a few our way. And have a happy and safe Fourth of July!