The new RapidRide service in Ballard isn't living up to its name, as buses have been routinely delayed 10 to 15 minutes during the afternoon commute, according to our news partners The Seattle Times. The problem is made worse by traffic signals that haven't yet been re-timed by King County Metro Transit and the city of Seattle, according to the Times. The D Line buses are only one minute faster than the previous local bus it replaced in September, Metro acknowledges.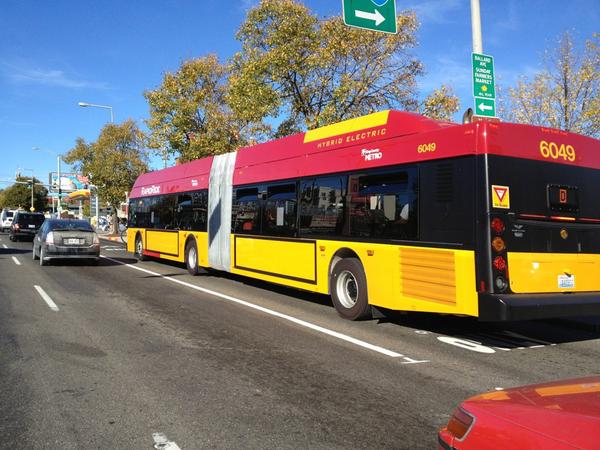 The RapidRide C Line buses to West Seattle have shortened the commute-time significantly, but unpredictable traffic and areas of bottlenecks present a challenge for the D Line to Ballard. RapidRide has fewer stops than a normal bus, and should run every seven to 10 minutes during peak hours. However, the buses are sometimes 20 minutes apart.
One key issue is that the D Line was prematurely launched, according to the Times. Metro General Manager Kevin Desmond told the Times that with the D Line, it was tougher than expected to solve technical issues, such as reprogramming traffic-signal cabinets or coordinating utility-work schedules. The problem was, delaying it would also have delayed the West Seattle route, because they use the same buses, says the Times.
To read more of the Times' report on RapidRide, click here.