Designs for the Neighborhood Street Fund have been finalized and the construction of various projects—including new pedestrian safety enhancements on 15th Ave NW—is expected to be constructed this year.
In Ballard, the plans for the 15th Ave NW and NW 83rd St Pedestrian Safety Enhancements are set to begin this fall. The enhancements will include a new pedestrian refuge island on 15th on the north side of 83rd, a pedestrian and bike signal, and enhanced bike lanes along NW 83rd St, which is a future neighborhood greenway. New crosswalks will be painted across 15th Ave NW, and new curb ramps will be placed at all four corners of the intersection.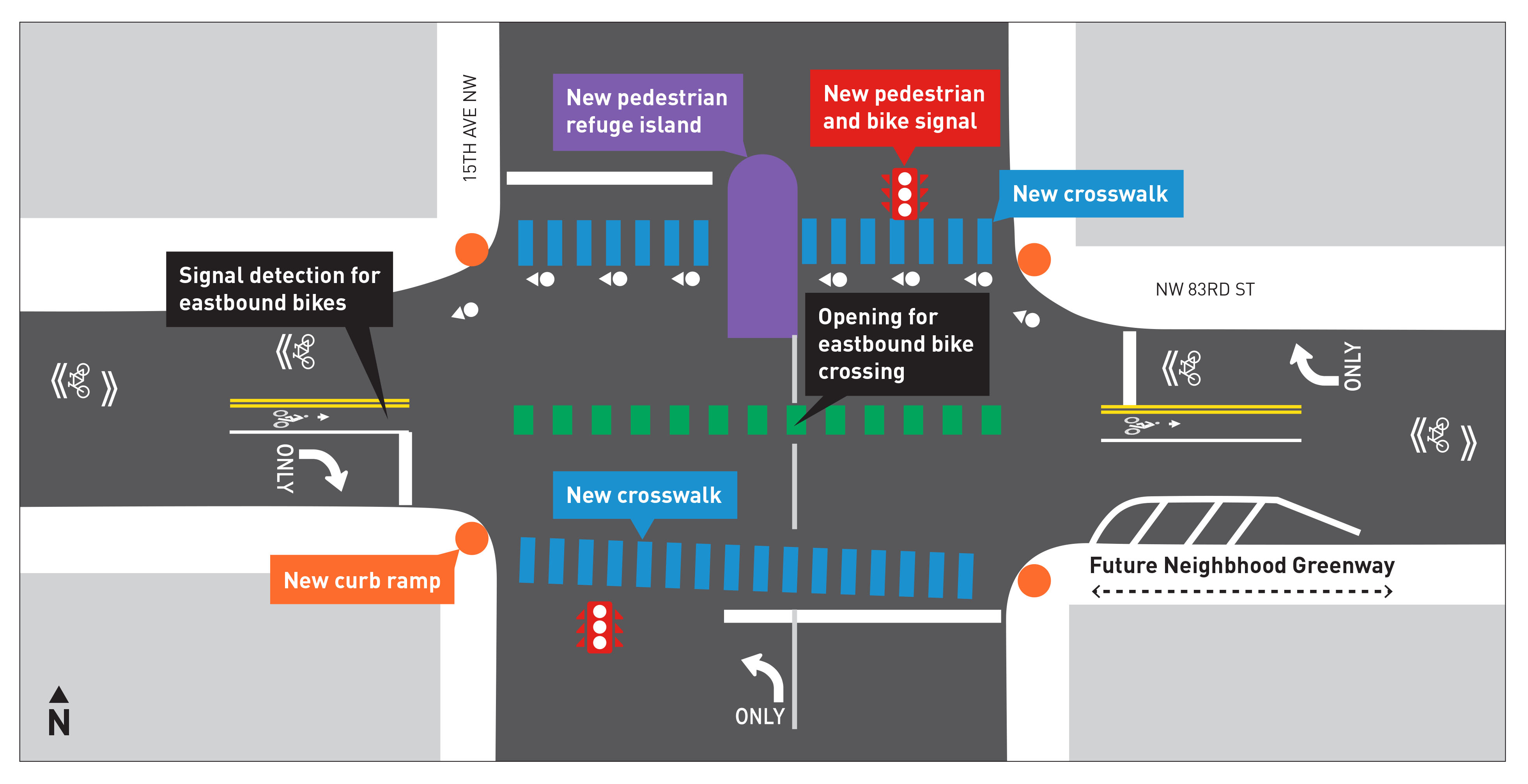 For a full list of the projects being completed by the program as well as their construction dates, please visit here.
The Neighborhood Street Fund (NSF) is a Seattle Department of Transportation program that works to fix, add, and maintain transportation services and features within city communities. Residents are able to suggest projects to the NSF program for consideration and completion in 3-year cycles.
The next cycle for project submissions will be in 2022-2024 and more information on project proposals should be available in late 2021. To stay updated with the NSF program and these deadlines, NSF invites community members to subscribe here.
Photo: NW 83rd St and 15th Ave NW