Beautiful weather along with the Ballard Sidewalk Sale combined to bring an estimated 10,000 people to the Ballard Farmers Market today, which would be the second-largest attendance in the market's history.


Organizer Judy Kirkhuff told us that the previous high was Mother's Day earlier this year, with an estimated 12,000 in attendance.


We counted a half-dozen musicians playing along the edges of the market.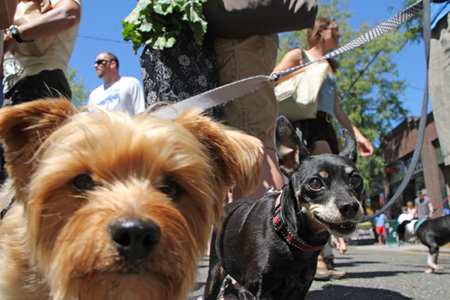 And among the 10,000 visitors, there must have been a thousand dogs.


Market organizers want to remind everyone that you can still vote for Ballard in the "America's Favorite Farmers Markets" contest. We're running in third place behind Rochester, New York and Davis, California (results.)


And don't forget about the Ballard Farmer's Market blog, as well. It's a great place to preview the fresh list and new arrivals each weekend.