After two weeks of being "de-watered," the Ballard Locks are full again.


Robby sent us this photo of the water slowly being let into the large locks. "It is an interesting sight to see it being slowly refilled." Here is a link to all his photos.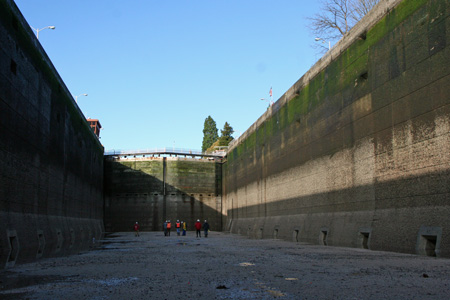 Last week MyBallard had the opportunity to see the empty Locks up close.