Updated: After a dusting of snow overnight, Seattle Public Schools are starting two hours late today to allow for potentially icy roads. Ballard-area traffic cameras show traffic appears to be moving normally this morning. Here's a camera near Ballard High: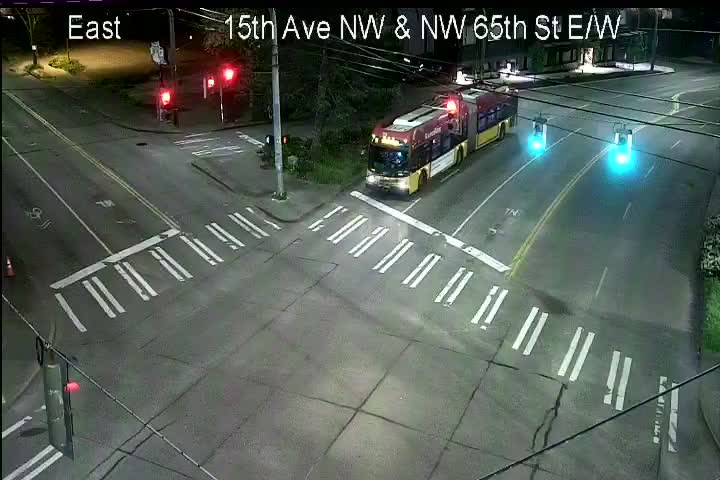 School buses will be operating on snow routes, and morning half-day preschool is closed, along with morning Head Start and Developmental Preschool.
The school district says the afternoon preschool programs are still on regular schedule, but there will be no district transportation. Full-day preschool and Head Start are both on normal schedules.
The district says to check with childcare providers for before/after school care, and to check with individual schools about athletics and after-school activities that don't require transportation.
Meanwhile, King Country Metro buses are running, but some have been re-routed. Here's the list. The roads look clear of snow from the city's traffic cams, but with freezing conditions, there could be icy patches around.
As for the forecast, there may be some isolated snowflakes later today, but nothing significant is expected. So this looks to be the extent of our snow – at least until Wednesday and Thursday.