The 15th Ave NW corridor in Interbay, the Ballard Bridge, and in Ballard will undergo significant repaving in 2023.
The Seattle Department of Transportation will begin construction in 2023 on 15th Ave W/NW from W Emerson Street in Interbay to NW 57th St in Ballard, including paving and work on the Ballard Bridge deck. The project is funded by the Levy to Move Seattle.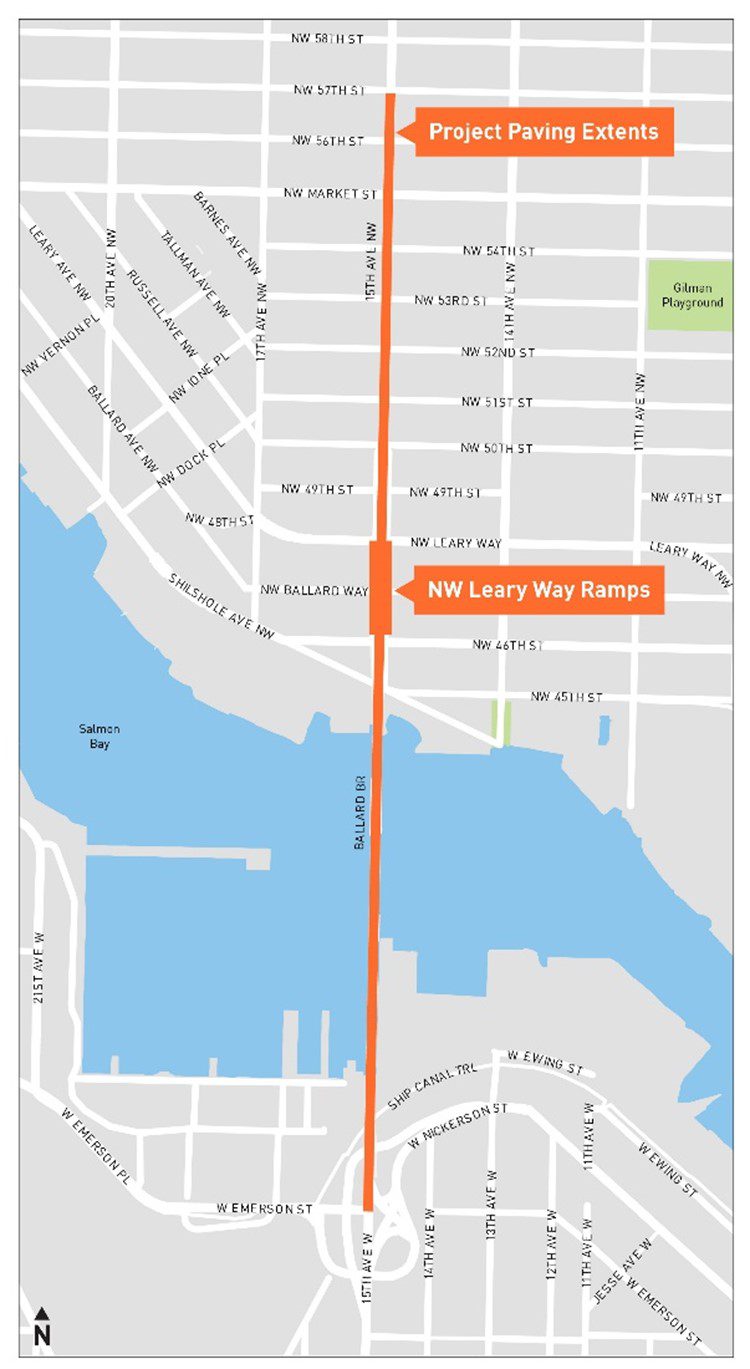 SDOT says the repaving is a "major investment" into the freight network that utilizes the 15th Ave W/NW corridor. The department will repave the asphalt along the project corridor and conduct concrete panel replacement on the ramps to and from the Ballard Bridge to NW Leary Way.
SDOT also says they recognize that the 15th Ave corridor and Ballard Bridge are vital to north-south travel in and out of Ballard, and their goal is to always keep one lane and sidewalk open in each direction during construction.
Construction is slated to begin as soon as summer 2023 and be completed by 2024. SDOT says they are in the early planning phase for the paving project, which includes collecting traffic data, reviewing plans, and gathering community input.
"We will be actively working to schedule this project work for days and times with lighter traffic, but as with all major construction, some disruptions and lane closures will be unavoidable," SDOT says in a statement. "To make sure we understand your preferences for the schedule and access needs, we're asking residents and businesses how we can lessen the impact of construction on your commute and travel needs."
You can submit your thoughts, questions, or feedback to 15thAveW_NWpaving@Seattle.gov. More information is also available on the project website.